Camping
No Hassle Camping
Camp with friends and family without the hassle of owning gear, setting up and tearing down. We do it all for you. Arrive and enjoy!
Camping
No Hassle Camping
Your experience matters. Sit back, relax and enjoy.
Before you arrive...

Your guide will prepare your camp site and hiking packs with all the essentials.

Safety first.

Meet with your guide at the starting point to go over gear, functionality and proper use.

Your adventure begins!

Venture into the wild to start your hike, or relax in your prepared campsite.

Need a lesson? We'll show you the ropes.

Get trained on the basics like cooking, filtering water, the land and more.

Sleep under the stars.

Experience the tranquility of sleeping outdoors with friends and family.

Head home without lifting a finger.

Go home feeling refreshed and closer to nature—without the hassle of cleaning up.
Starting Location
Location
Cypress Creek Preserve
5550 Parkway Boulevard
, Florida 34639
Bathrooms

No Concession / Shop

Parking / Entrance
Time
Trip usually begins around 2 PM, but start times may vary up to an hour depending on conditions. Don't worry though, you'll know in advance.
Trip times are flexible!
Prefer to begin in the afternoon? Just let us know before you book by calling 1.844.468.8735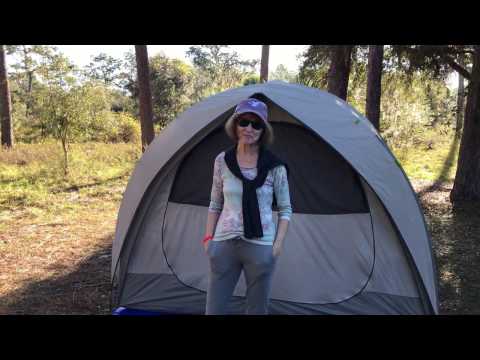 We had a wonderful time. I saw iTrekkers advertised on TV... and wanted to know if we could camp. We had the complete set up here waiting for us. Thank you iTrekkers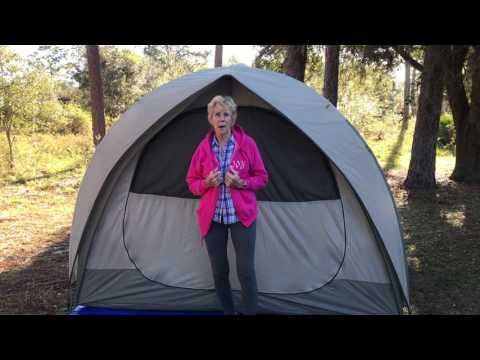 Had all the supplies we needed, site was neat and clean. I recommend this highly, we had a great time and loved it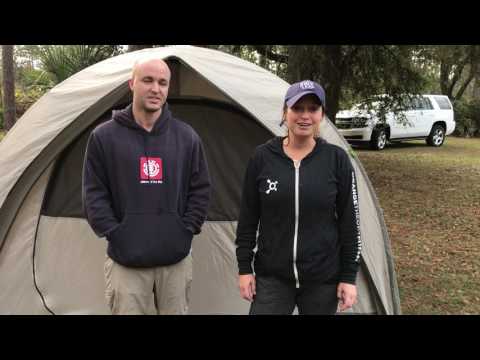 We really really enjoyed iTrekkers. Tucker was Awesome, he cooked an awesome dinner for us. Sleeping under the stars was great. We really recommend it.
Enjoy the outdoors without any of the set-up or clean up. iTrekkers will set up your campsite and teach you the lay of the land, as well as interesting nature sights in the area. You will be walking into a site where your tents are up, the fire is ready to be lit, your cooking area is set up and the fun is ready to be had. Once you're done we'll take care of everything, you just hop in the car and head home recounting your great stories. Campsites are set up in Wilderness Preserves or State Parks, providing you access to untouched Wilderness across Florida.
Things to Know:
Bring Plenty of Bugspray and sunscreen.
Nature preserves are "No Trace Left Behind" areas. Make sure dispose of trash in correct areas so that iTrekkers can properly take care of them
There is little or no cellular service in the preserve, meaning you are at one with the wilderness and cannot contact people that are not in your party. (Seclusion and disconnection is one of the great things provided by this trek)
What's Included:
Tents - 4 man
Thermo-Rest Sleeping Pad
Camping Stove
Pots, Pans
Tarp
Hammocks
Emergency Medical Kit
Changing Tent
Camping Chairs
Mess Kits
Camping Table
Coolers
Overhead Covers
Lantern
Tent Fans
First Aid Kit
Don't Forget to Bring:
Food and Drinks
Sleeping bag
Mosquito repellent
Light and heavy clothes
Water resistant poncho
Headlamp
Sunscreen
Bathing suit
Comfortable Shoes
Enjoy peace of mind when you adventure with iTrekkers
Lovingly planned from
beginning to end
Our trips get a lot of TLC
We've crafted convenient and local experiences, completely planned from top to bottom. From the moment you arrive, to the moment you head home—we got you covered. All you have to do is show up!
All essential gear
is provided
Essential gear? Don't sweat it
We totally get it. Choosing the right equipment can be intimidating, not to mention expensive. With iTrekkers, all essential gear is provided and setup. Never worry about buying, storing or maintaining gear again.
Friendly guides will
show you the ropes
Trust our guide at your side
We've handpicked a network of professional guides based on experience, personality, certifications and more. With a friendly expert handling the tough stuff, you'll be free to sit back and enjoy the outdoors.
If you don't love your
trek, it's on us!
Love it or your money back!
We know you're going to love every minute of your adven ture, but if for some reason you're not satisfied, we'll refund you every penny. How's that for peace of mind?